Resonance happens in the vocal tract- the cavities of the pharynx and mouth. This is where the buzz-like basic voiced sound is transformed through the magic of formants and harmonics interacting with each other. The vocal tract includes the pharynx (where the larynx resides, known as the laryngopharynx), the mouth and, to a smaller extent, the nasal cavities or nasopharynx. The mouth and pharynx are where partials are filtered and selectively boosted or attenuated (damped).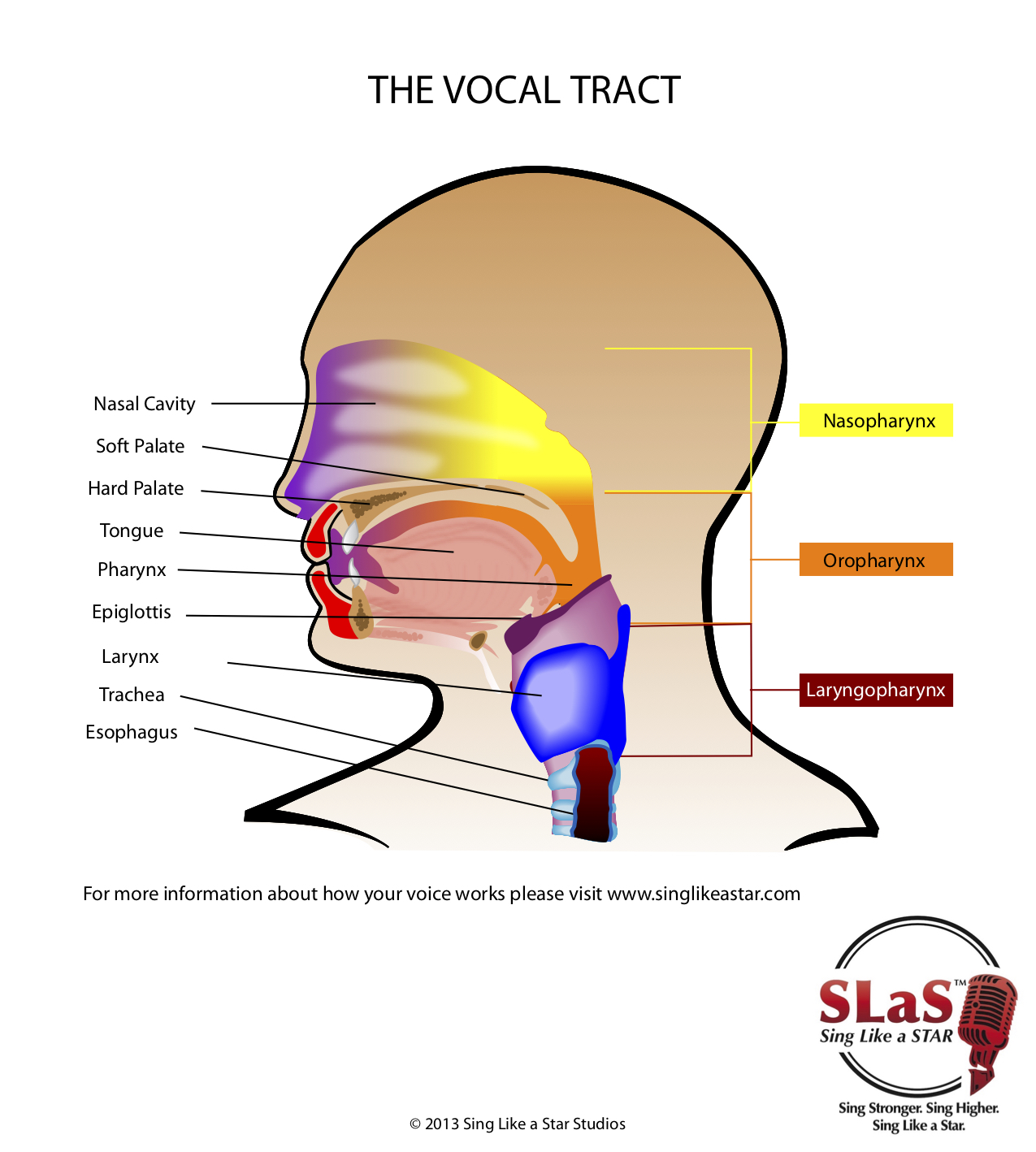 RESONATOR 1: THE PHARYNX
The pharynx is more commonly known as the throat. This is the first "container" that an energized airwave encounters before traveling up to the oral cavity. The role of the pharynx is to filter and selectively boost some partials and to dampen or attenuate others.
The size of this resonating tube can be altered by movements of the larynx, which increases or decreases the tube length. This, in turn, alters formant and harmonic relationships. The pharynx...